Special prices for families
At SBT, you only have to pay for your first two children and all those after them benefit from food & board for FREE! The only relevant cost is the tourist tax: 1.40 CHF per night per child (aged between 6 and 15 years). This special offer is valid up until your child's 16th birthday.
We also offer special prices for our summer family camps (run exclusively in German), making them more accessible for families.
Your children can enjoy our playroom, a safe space set apart for play, crafts and fun, available around the clock.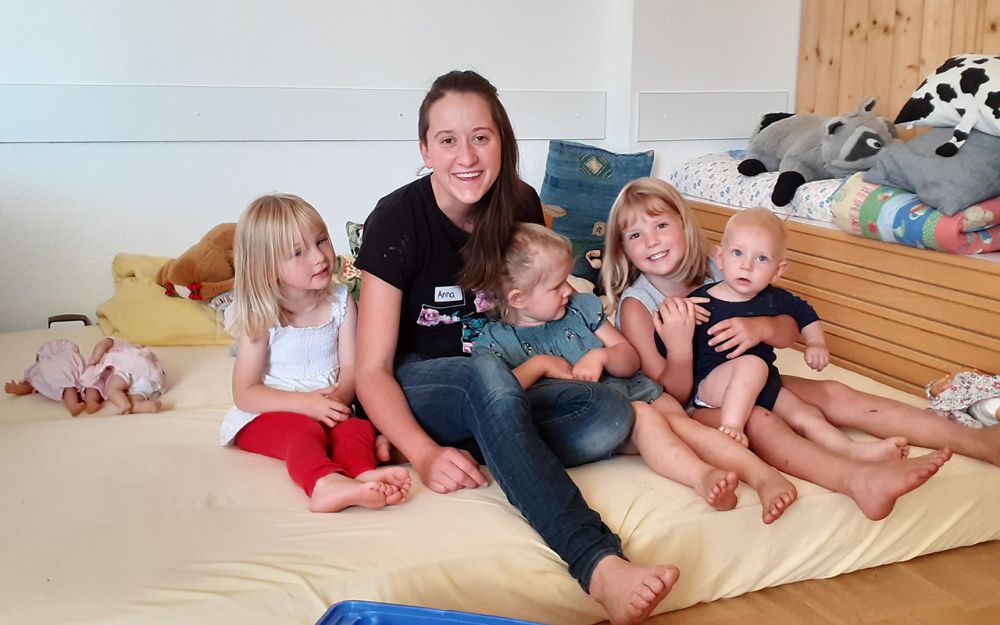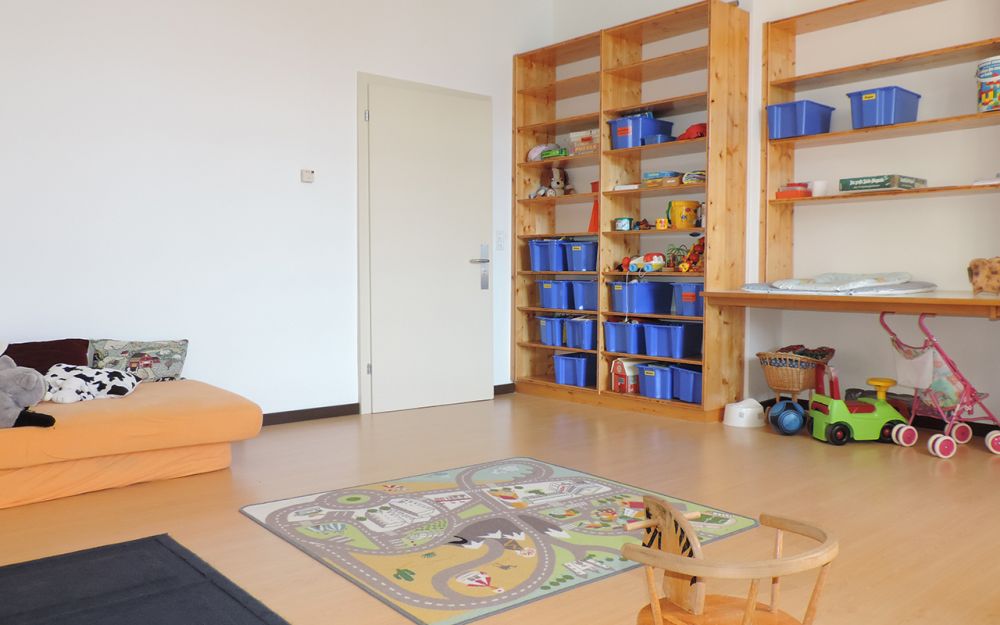 You can also book one of our holiday apartments (with up to 12 beds), perfect for big families looking for a larger, more private space, with the option of self-catering or benefitting from the hotel's catering.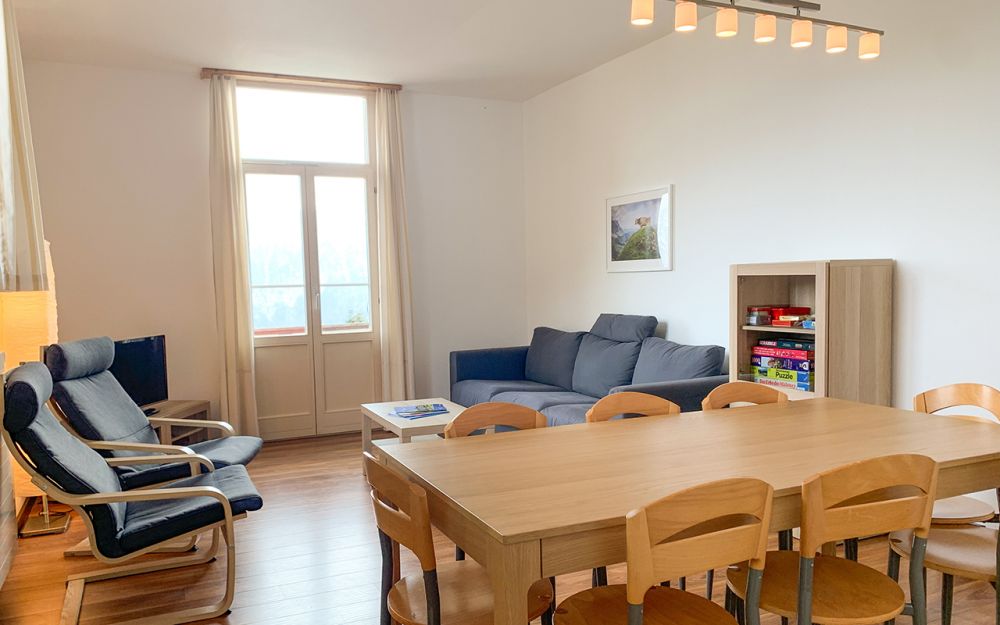 On the guesthouse grounds, there is a playground where children can let off energy and have fun, thanks to slides, swings, sandbox, climbing frame and trampoline.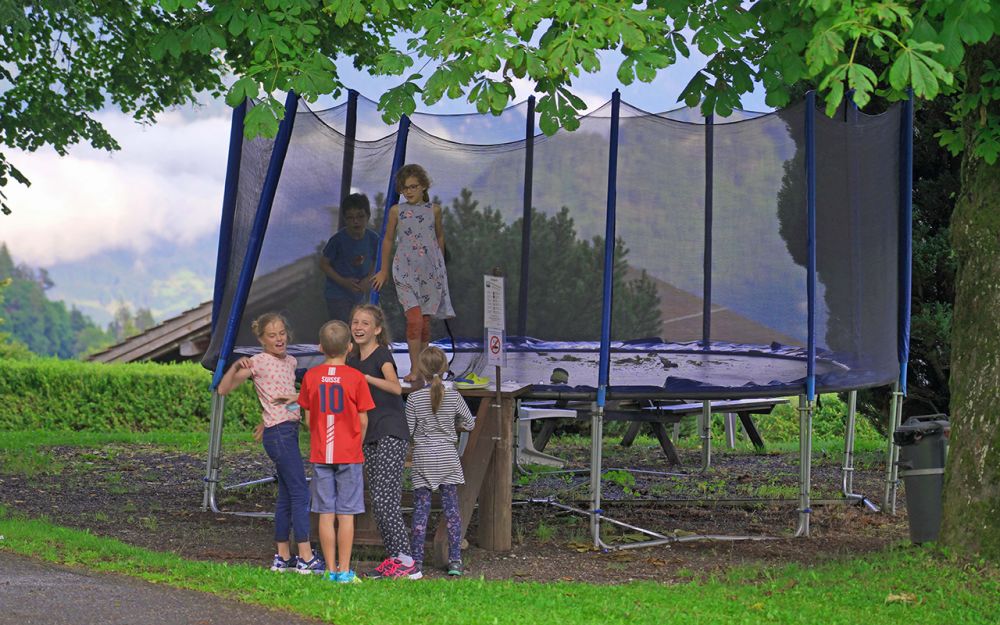 Above the hotel you will find a short zip line for kids, a human-size fuss ball (table football) and a water slide for those who aren't scared of getting a bit wet (adults included)!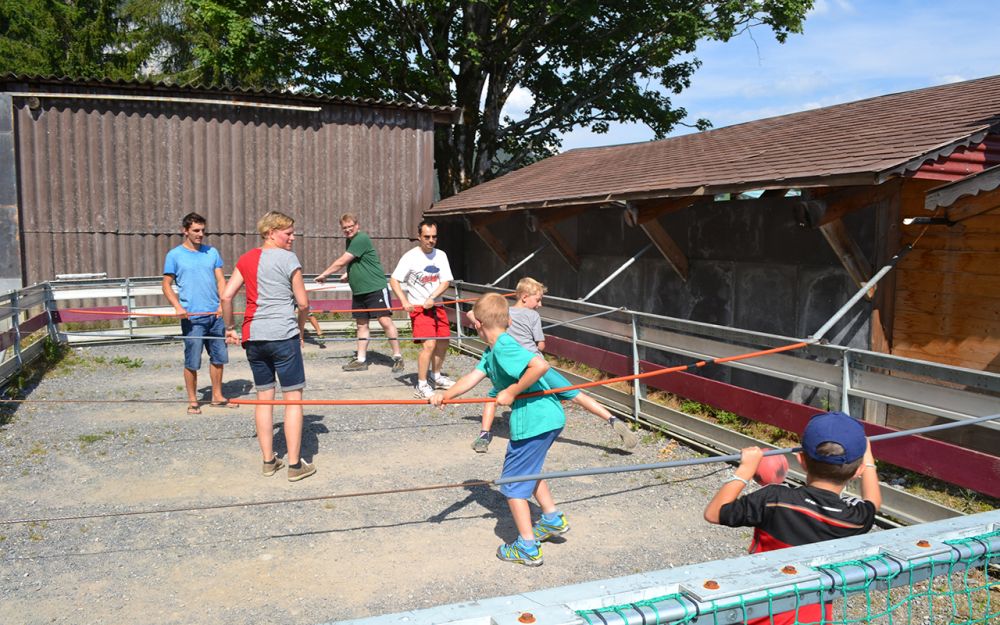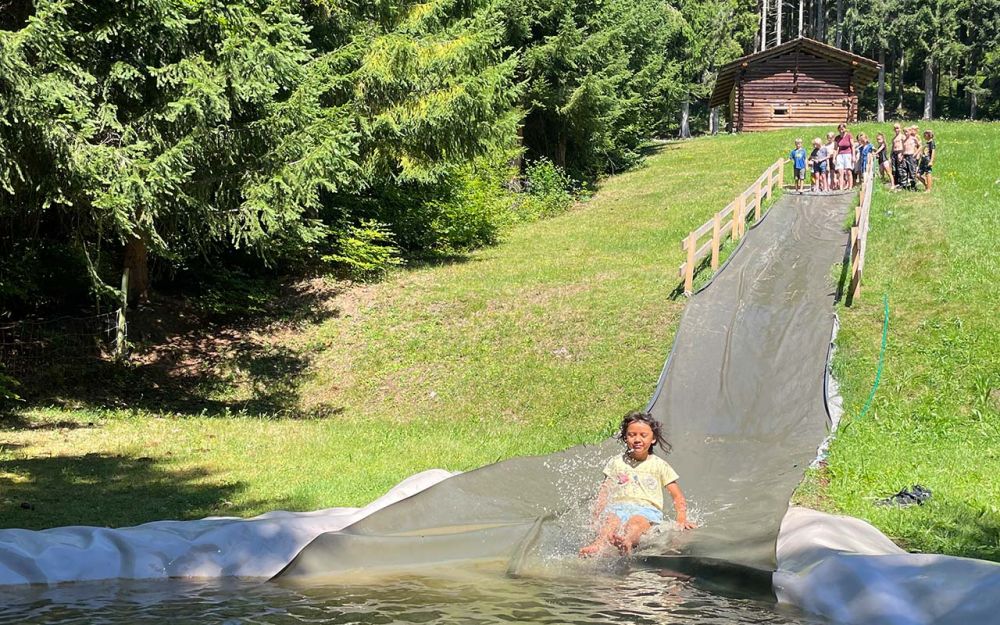 Boardgames are available in the comfortable cafeteria, alongside our small self-service bar.
The village also offers families a treasure hunt trail and playground. For those a little older, you can do a scooter-descent from the Niederhorn intermediate station.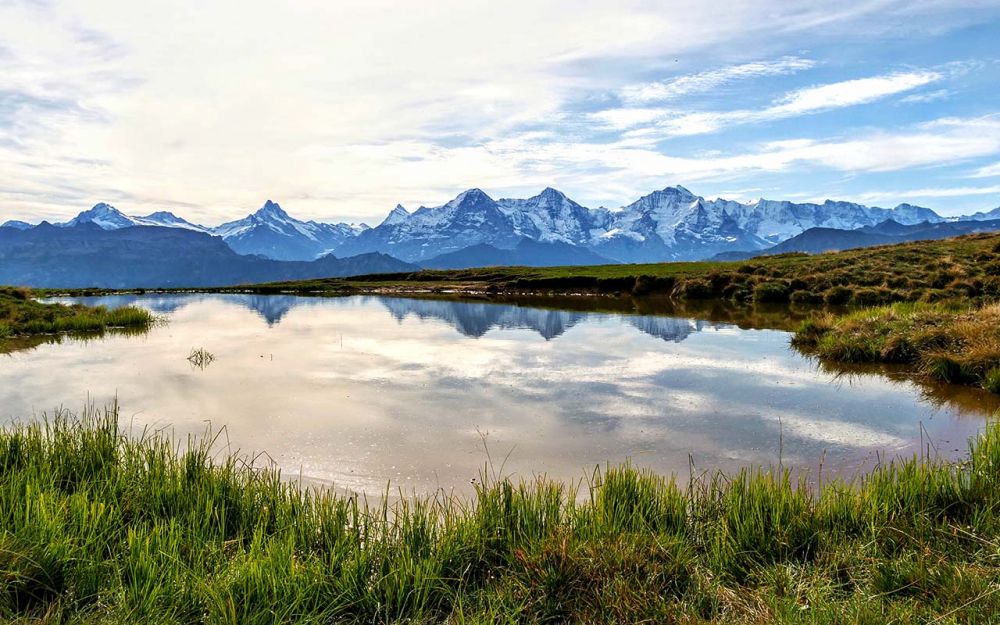 In winter, your children can learn to ski in the village, and for those more advanced the Hohwald and Niederhorn stations offer many skiing opportunities. A sledging/tobogganing descent is also a must!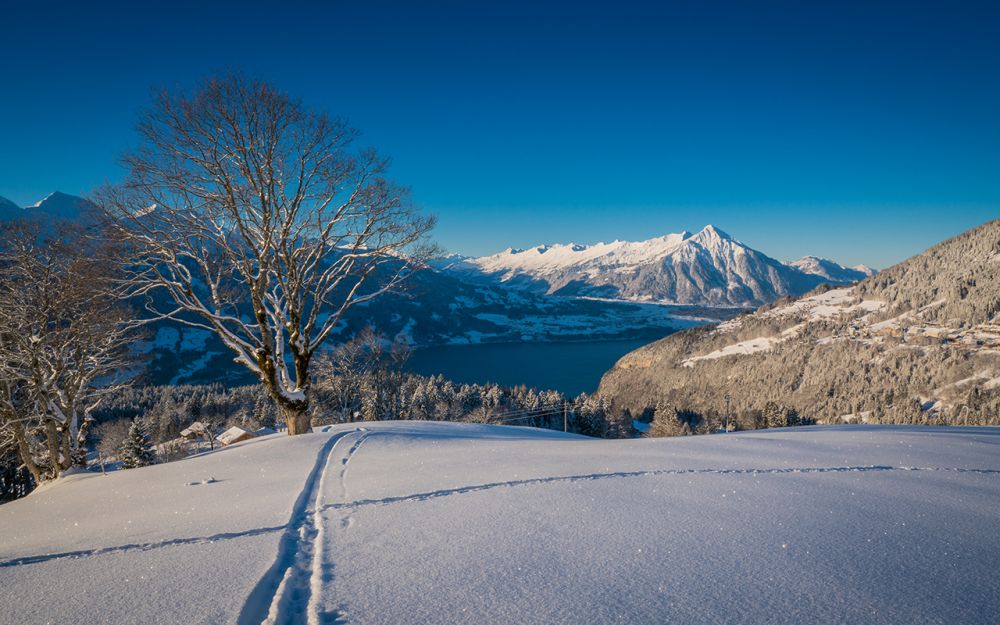 We look forward to welcoming you at our mountain guesthouse!